Children of Arcadia
is currently showing at ISEA in Belfast, Northern Ireland.
Golden Thread Gallery
7th of August and closes on the 6th of September
Opening Times Tues - Friday: 10.30am - 5.30pm
Saturday - Sunday:10.30am - 4.00pm
www.gtgallery.org.uk
Exhibition opening night 7th of August: 7 - 9pm
ISEA 2009
was curated by Kathy Rae Huffman. Huge thx to everyone that made this possible, The University of Ulster, Peter Richards, everyone from the gallery, the artists, and all the great people I met on the trip!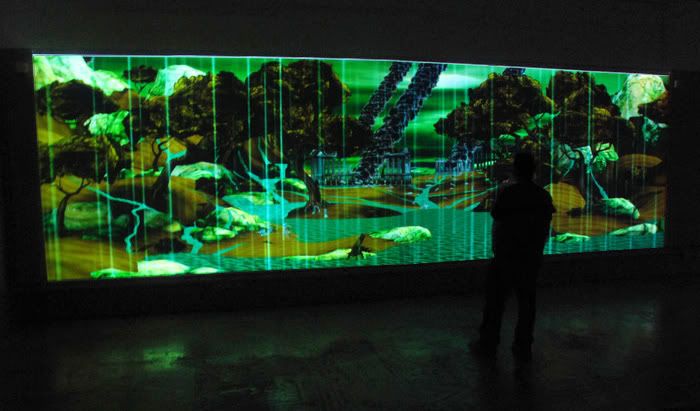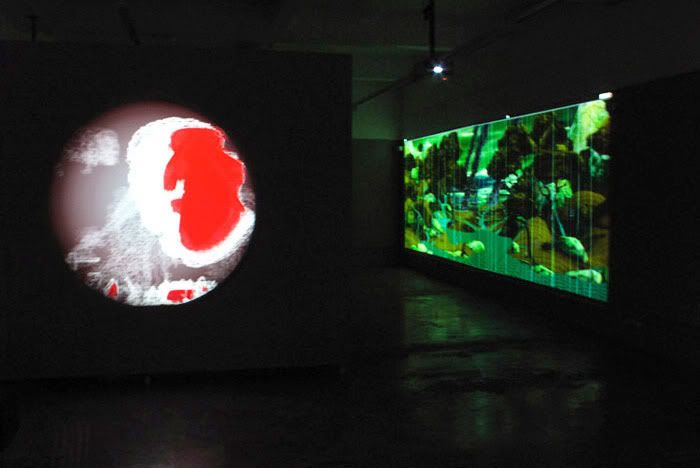 Brad Todd's
Red TV along side COA @ the Golden Thread Gallery.
me making projector adjustments